COMPOSITION:
Each uncoated Tablet contains:
Ibuprofen BP 400mg
Paracetamol BP 325mg
DESCRIPTION :
It contains Ibuprofen & Paracetamol which act as anti-inflammatory & analgesic.
MECHANISM OF ACTION:
Ibuprofen is a nonsteroidal anti-inflammatory drug (NSAD). It works by reducing hormones that cause inflammation and pain in the body is an antipyretic (Fever reducer) and analgestic (Pain reducer )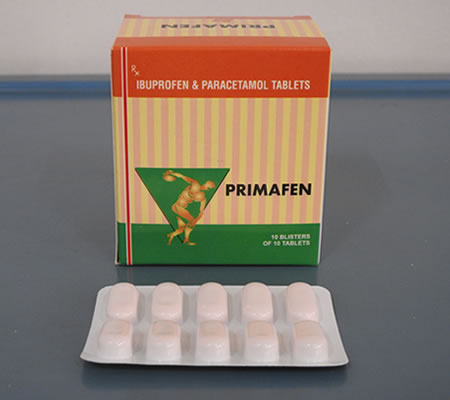 Indicated for the symptomatic relief of moderate to severe pain associated with Musculoskeletal system, during post-operative and post-operative and post-traumatic period.
Contraindication in hypersensitivity, active peptic ulcer, moderate to severe hepatic disease and infants.
SIDE EFFECT:
Nausea, skin rash, headace , dizziness.
DOSAGE:
As prescribed by the physician.
STORAGE:
Store in a cool and dry place
protect from direct heat and sunlight
PRESENTATION:
10×10 tablets in a carboard carton.